Bladetron v2.0 is the 13th Arena Champion in Swords and Sandals 3. His Chapter is "The Second Trial"
Bladetron v2.0 has 365 armor, 552 health, and 220 magicka.
Story:
Bladetron v2.0 is a second robot created by automatons to destroy you.
He can hit up to more than 1000 damage so try to utilize spells, even if you are a fighter. As a mage you will have no problem beating him.Use magic orb.
His weapon is a [Artifact]Double Spinning Blade that make him KO you when you dont have a good armor.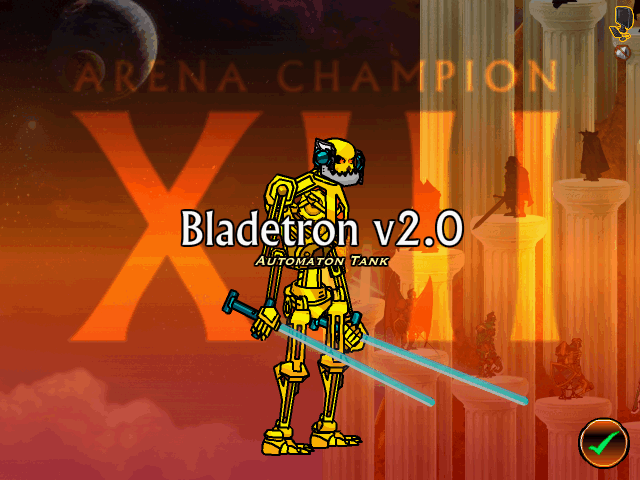 Community content is available under
CC-BY-SA
unless otherwise noted.